---

by Niels Christian Sorensen
THIS IS ONLY THE HIGHLIGHTS OF MY CAREER SO FAR. PLEASE CONTACT ME FOR A FULL CV WITH REFERENCES.
---
SUMMARY OF QUALIFICATIONS
More than 25 years of experience with Information Technology and IP based telephony as self-employed, CEO, Region Manager, System Administrator, System designer and Development Employee in several International high growth companies in Denmark and Spain.
DevOp / Linux System administrator / System Architect / Security Specialist / Network builder / Educator / Project and Product manager / Innovator and so much more.
Spanish resident, currently working as Consultant, assisting in implementing military grade encrypted communication platform (Voice, Video, Chat, Email and storage) for FortKnoxster, a result of a successful ICO based on SmartContract in ETH and with Knoxstertoken (FKX) foundation.

Responsible for building automated rollout of a complex Linux based System in Ansible on AWS and establishing operational administration in Marbella, Spain.

System designer, Script programming and development of various complex systems for network- and telecom- business management.

Responsible for backbone in large scale network infrastructure (MAN).

Self-employed last 15 years as consultant.

Co-Founder and system designer of most sold decentralized "Numberportability system" (FNP / MNP) for telecom's in Denmark.
Co-Founder and system designer of SwapSafe – a system to control the exchange of physical keys in decentralized safety boxes based on a centralized controlling system.
Department- manager for Telecom company
Last level supporter / Incidence and debugger / problem solver for SIP / PBX integrations
International Technical sales presentation / Convent speaker and international sales staff education, technical pre-sales and system specification for dev. team

Bachelor in IT system development with specialty in UX, usability and system integration
Native Danish, Fluent in English (business negotiation level written and spoken) and German (business negotiation level spoken), Scandinavian languages and trying to learn Spanish
Moved to Andalucía, Spain with my family in 2015 to live and work.

Father/Step-father to 7 grown-up children and granddad to 5.
Since 2015 I have been running my own company in Spain. I was responsible for creating a Spanish company (SL), negotiate agreements with local authorities and employ staff in Spain. Quite a challenge since my Spanish is not on a high level yet.
Currently I am working full time for FortKnoxster Ltd. with base in Marbella, Spain. I am able to travel anywhere but hope to keep base in Andalucía as my family have settled in here.
For me the most important in any job is to work in a serious, professional, honest and dedicated team of informal and solution-oriented colleagues. I have no problem in commuting and have successful experience in working remote. I am result oriented and focus more on stability than career, while performing the tasks I am good and learning more while developing.
---

RELEVANT LIST OF WORK
Head of DevOps / Infrastructure
Employer: Lundagatan 47 / Global University Systems
Timeperiod: 2019/07 – still
Job description:
"Responsible for 27 universities Infrastructure worldwide. Windows environment, pfSense firewall & IPSEC & HAproxy, HP Proliant servers and Aruba switches. On site security Auditor and project manager.
---
Consultant company owner / selfemployed – Head of System Infrastructure
Employer: Self employed – IT consultant, Main contracting for FortKnoxster.
Timeperiod: 2015/09 – still
Job description:
"Head of system infrastructure" – IT and security consultant. Responsible for company's network and server operation. Network and server design
---
Part owner – senior systems architect
Employer: Part owner of Exchange Technology, "SwapSafe – The key exchange box"
Timeperiod: 2015/10 – 2018/01
Job description:
Part of starting the Danish founded company bringing a simple solution to the problem surrounding physical exchange of keys in a secure and easy way. Build using Embedded Linux (OE-lite) on own developed CPU board.
---
Final level supporter / Educator / Network responsible
Employer: Uni-tel A/S, Allerod, Denmark
Timeperiod: 2013/05 – 2015/09
Job description:
PBX Implementation and integration specialist for dealers and enablers of SIP telephony and MVNO (Mobile Virtual Network Operator). Educator in use of One-connect Virtual Hosted-PBX. ISP Network expansion and maintenance. ISP Linux Serverpark expansion and maintenance

---
Senior Systems Engineer / Consultant
Employer: ICOM A/S, Taastrup, Denmark
Timeperiod: 2011/09 – 2013/05
Job description:
MVNO (Mobile Virtual Network Operator) developer with international perspective integrating Billing, CRM, NP and provisioning with OSS SIP Gateway based systems.
---
Head of sales / Part owner
Employer: Dateltek ApS, Faxe, Denmark
Timeperiod: 2007/11 – 2011/09
Job description:
Sale, operation and service of Self developed Number portability Software for Teleoperator's, Billing- , provisioning- and OSS lookup (ENUM, ISUP prefix) – systems, TAP3 validation / Consultancy in national regulatory Telecom, Lawful interception, Logging (CALEA) and much more.
---
Owner / Consultant
Employer: nPort (formerly Platform.dk) – 100% owner
Timeperiod: 2002/03 – 2013/06
Job description:
Self employeed in my own company, solving various relevant IT related tasks for companies of various sizes.
---
Department Manager
Employer: Powerline ApS, Ringsted, Denmark
Timeperiod: 2006/11 – 2007/12
Job description:
All aspects of start-up of regional department in Aarhus, Staff- selection, -education, Budget responsible, daily manager and business developer.
---
System Administrator
Employer: University of Aalborg, Denmark.
Timeperiod: 2006/03 – 2006/11
Job description:
Consolidation and maintenance of AAU's webportal and the University library's Webservices together with DS484 (ISO27001) security work. Campus wide Wifi "User requirements to Technical spec" and vice versa
---
System Manager
Employer: Powerline ApS, Ringsted, Denmark
Timeperiod: 2004/08 – 2006/03
Job description:
Network (FTTH, PDS residential networks, MAN WiFi solutions, Security, design, Project management, Development.
---
Developing Software Engineer
Employer: TC Electronic A/S, Risskov, Denmark
Timeperiod: 1998 – 2003
Job description:
Software development in C and C++, High level IT support on Windows, Unix and Mac. Cross platform programming, UNIX (SGI) Server responsible, 3D modelling
---
Mechanical Engineer
Employer: Dancall A/S (later: Cordless Technology A/S), Pandrup, Denmark
Timeperiod: 1992 – 1994
Job description:
Mechanical eng. (AutoCAD), Documentation, DECT development, IT responsible (Novell / DOS / Windows).
---
Technical sales manager
Employer: Cubic Module systems A/S, Vraa, Denmark
Timeperiod: 1991 – 1992
Job description:
Order management, Technical sale, Purchase, Parametric (Lisp) programming.
---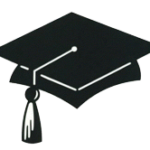 Formal Educations
Education name: Computer Scientist
Institution: Aalborg Business College, Aalborg, Denmark
Time period: 1995 – 1997
Specialisation: Programming, Algorithm construction, Object Orientation, Prototyping, Human versus system Interfacing.
Level: Bachelor (Datamatiker)
---
Education name: Mechanical Engineer
Institution: Frederikshavn Technical College
Time period: 1989 – 1991
Specialisation: Metal / Plastics / Mechanics
Level: Just Below Bachelor
---
Titles and formal working frames within these does not impress me. I believe strongly in everybody participating in solving the tasks at hand rather than being limited by "not being able to do so because it does not match my formal position in the company".
All hands on deck when needed! could be a motto
I am not easy to categorise as I have a vast and very broad knowledge of all aspects in the IT and communication business on many levels. I adapt very easily to new technology. I kind of had to keep learning new ways during the last decades in this rapid growing business.
I never stop trying to develop myself adapting to the tools and technologies as they emerge and using these to build new exiting products and solutions. Being part of the IT business "pre www" I have actively been part of the IT revolution in the world.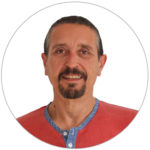 PERSONAL INFO
Date of Birth: 52 years ago in Denmark – please ask for detailed info if interested
Address: Malaga area, Spain – please ask for detailed info if interested
Phone: +34 626 53 87 18 (+WhatsApp)
Skype: (never online unless by appointment) "nporting"
Encrypted communication: web.fortknoxster.com – username "chris"
---
THIS IS ONLY THE HIGHLIGHTS OF MY CAREER SO FAR. PLEASE CONTACT ME FOR A FULL CV.